This store requires javascript to be enabled for some features to work correctly.
Customer Reviews
Write a Review
Ask a Question
05/30/2022
Janelle L.

United States
Such a bold statement
Love pairing this with a satin button up, bikini, or blazer! Goes with everything & love the layered look. I am obsessed
05/30/2022
Chelsea

United States
Gorgeous!
Ettika has the best layered necklace sets! Love how these look together! So cute!
05/27/2022
Sarah

United States
Beautiful!
I love this piece so much! I'm all about the layers and this piece delivers. It's great to wear everyday…add some sparkle to your casual style. The quality is also amazing.
05/27/2022
Mary

United States
Beautiful triple necklace
It's really a beautiful classic piece. Please note this is one necklace and the three chains cannot be worn separately. The snake chain is beautifully made.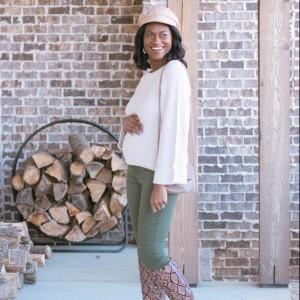 KC
05/27/2022
Kayla C.

United States
Easy layered necklace
I love that this necklace comes with 3 strands to create a chic premade layered necklace look. I love pairing this with a deep scoop bodysuit or one-shoulder styles!
05/26/2022
Emma

United States
Thick Necklace - no need to layer!
It's a thick necklace that you don't need to get layering pieces! I like it.
05/26/2022
Katelyn

United States
Buy it!!
Love this stackable set so much!! It's perfect for everyday wear and gives the trendy "that girl" aesthetic. It's so light and takes the work out picking your necklaces. I highly recommend!
05/26/2022
juro

United States
so cute!
This necklace set is so cute and is great to dress up a casual top or wear for a night out. The gold is really pretty especially when it catches the light. Highly recommend!
05/25/2022
sarah

United States
Everyday obsession!
I cannot tell y'all how much I love this layered look! I have recently been layering on my own but when I find pieces that are linked on one clasp, I immediately snag it! This has been worn almost everyday since I purchased it. With how simple the style is it's perfect to wear with any style of clothes and be able to repeat wear it. Love it!! Highly recommend
05/25/2022
Melissa

United States
Gorgeous necklace
I love the length and size of this chain necklace. You can easily dress it up or down depending on the style clothing your wearing. It combines elements of fashion and femininity in a luxurious assortment and sits beautifully on my neck.