Customer Reviews
Write a Review
Ask a Question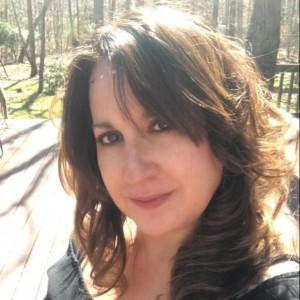 RA
05/23/2022
Robin A.

United States
Perfect for Beach Vacay
I love the style of the earrings, they are very beautiful and high quality! They are pretty big and heavy however, they'll be cute for an outfit pic and then I might have to take them off shortly after . But there's nothing wrong with that!
05/14/2022
Clab

United States
Obsessed - beautiful golf statement earrings!
These earrings are seriously stunning, I got compliments my first time wearing them because they are so eye-catching and unique. I love their summer vibe and I plan on wearing them for all my vacations this year. They are elegant and glam- loveee!
05/13/2022
Jenn S.

United States
Elegant Resort Style Look!
Perfect for summer and your next resort vacation! These are so beautiful and classy looking! They're large but still so elegant. They will enhance your outfit! I will definitely be wearing these all summer long!
07/01/2021
Maakenziie

US
Summer Lovin
This earrings are so fun! They are a super staple item and will make all my tropical summer outfits POP
06/30/2021
Laurielivinlife

US
Staple summer piece
Will be wearing these with all of the maxi dresses!
06/22/2021
Airie

US
Love the Freshwater pearl
These are a beautiful set of earrings. I am a fan of anything beach-y and tropical like palm leaves and the Freshwater pearl adds a lot of beauty and detail that can be greatly appreciated. I love my new earrings and they go so well with the other items that also have Freshwater pearls.
06/21/2021
sharon c.

US
tropical queen
I feel like a tropical queen every time I wear these! Perfect look for summer parties and beach days. I love the vibe I get while wearing these. So cute and matches any outfit!
06/15/2021
Kristin

US
fun vacay vibes
These earrings are so fun for summer! I love the attention to detail and the pearls! Fairly lightweight too! Definitely taking these on vacay with me!
01/29/2021
Jackie

US
Beautiful palm leaf and pearl design
I love these uniquely designed earrings! The palm leaf and pearl combination is perfect. Definitely a beautiful piece to Ettika's collection. They're perfect for summer and spring outfits, but they're so elegant, they've also paired well with my fall and winter looks.
Thank you for your interest in our Ettika Ambassador Program! A rep will reach out with further info once your application is reviewed and/or approved.
For any questions, please e-mail ambassador@ettika.com