This store requires javascript to be enabled for some features to work correctly.
Customer Reviews
Write a Review
Ask a Question
02/03/2023
Rachelle M.

United States
02/03/2023
@allingood_fashion

United States
02/03/2023
Taylor

United States
STUNNING
This necklace is the perfect statement piece. It is simple but yet stunning! This necklace can level up any outfit from a day of shopping to a wedding guest. I highly recommend this product and will be purchasing from Ettika again in the future.
02/02/2023
DeVanique R.

United States
Classy and casual
I love a necklace that gives classy and casual at the same time. I wore this with a turtleneck, and it was perfectly layered around my negligee. I felt so sophisticated and cute in this piece. Would highly recommend.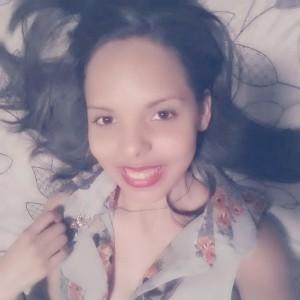 KM
02/01/2023
Kay M.

United States
Stacked necklaces but dainty!
I love that there are three chains in this necklaces for dram but they \are so dainty that it doesn't look overwhelming. perfect for my petite frame. Simple and sleek
02/01/2023
Bridgett

United States
Cute Cute Cute
I LOVE a layered necklace look. I am always looking for necklaces that come layered and this one here is perfect and cute. it is some what adjustable, and pairs well with other necklaces.
01/31/2023
Katy S.

United States
Dainty
So dainty but at the same time a great statement piece
01/31/2023
Tamara

United States
The perfect layering piece
This necklace is my new favorite layering piece! I will say it's a little fragile so you have to be very careful with it. I do wish the necklace would lay more flat, otherwise it's such a lovely piece!
01/31/2023
Share

United States
Simple sleek gold necklace
I love this lariat style necklace. It is very simple and sleek. Beautiful against the skin, gives you that golden glow look. Great piece that can be worn from day, into the evening too with really any attire!
01/30/2023
Kathleen B.

United States
MUST HAVE
I already knew off the bat that I would end up loving this piece. It give off spring/summer vibes. It's such a nice statement piece that can compliment both casual and dressy outfits. I especially love that it has a layered look to it. The only downside would be is the whole process of detangling between the small design pieces as they tend to get stuck. Other than that, it's still such a lovely piece.