Customer Reviews
Write a Review
Ask a Question
05/25/2022
Melissa

United States
05/25/2022
sarah

United States
Perfect chunky bracelet !
LOVE LOVE this chunky chain style bracelet! I recently added it to my everyday arm candy. It pairs so nicely with other dainty styles or even a chunky watch. A perfect addition to your jewelry collection for work wear or getting dressed up to go out with the gals! I wear this honestly more than I thought I would, it's so easy to grab, add to the watch and head out.
05/18/2022
Katelyn

United States
Perfect Trendy Bracelet
I've been looking for a chunky gold bracelet for a while and this one is pretty perfect! This bracelet is light, trendy and classic. It mixes well with my every day pieces and looks good on a night out.
05/15/2022
Katy

United States
Great Staple
I got this bracelet with the intention of dressing up more casual outfits. Not only does it do that, it's trendy, not too heavy, and I can put it on without anyone else's help. This is a new staple to my jewelry collection.
05/14/2022
Mary

United States
Chunky statement bracelet
If you're looking for a chunky chain statement bracelet, this is it! Be aware it has no extender. It fits my wrist perfectly, but this could be an issue for some. The links on my bracelet weren't installed correctly and two large links show the seam, but it still looks beautiful.
05/14/2022
Clab

United States
Beat gold chain bracelet!
I've been wanting a chunky gold chain bracelet for so long! I've bought a few, but none have looked this good I love stacking my bracelets and this one is a great staple. I also love the coastal vibe of the chain for summer style!
05/12/2022
Rosemary B.

United States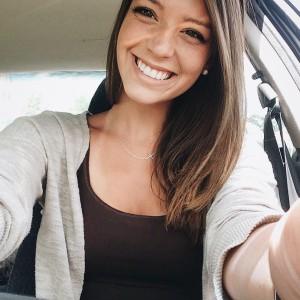 B
05/12/2022
Brooke

United States
03/18/2022
JL

US
So Cute!
Great piece to mix and match
03/31/2021
HG

US
Absolutely fabulous!
I'm absolutely over the moon with this bracelet! I've been searching for a chub my gold chain bracelet like this for ages as I love to mix and match/stack dainty and weighty pieces, but hadn't yet found the right one until this gem came along! It pairs fantastically with lighter summer into spring looks, but also is a fantastic addition to my style, which I'd consider to be a bit edgier. My one critique is that I'd love to see it in silver. Overall, would totally recommend!
Thank you for your interest in our Ettika Ambassador Program! A rep will reach out with further info once your application is reviewed and/or approved.
For any questions, please e-mail ambassador@ettika.com