Customer Reviews
Write a Review
Ask a Question
05/27/2022
Mary

United States
Statement she'll earrings
These are so heavy! I wish they were lighter, but the shell is the heaviest part and there can't really be any compromising for the beauty of the shell. Highly recommend if you love shells and don't mind the heaviness.
05/24/2022
JANET Z.

United States
beach earrings
Beautiful earrings, perfect for my upcoming beach vacay. Exactly what I was looking for!
05/16/2022
Mary

United States
Suuuper heavy
Completely love the look and design of these, but they are sooo heavy! It's really the shell that's the heaviest part, but it's also the best part. I'm tempted to keep these because they will make for some awesome beachy photos, but maybe won't wear all day…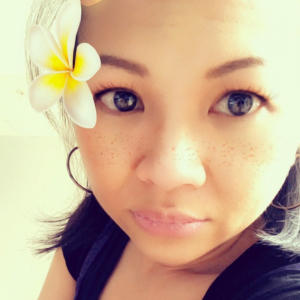 M
05/16/2022
Michelle

United States
Beach Vibes
Beautiful pair of earrings that remind me of the beach! Gorgeous design. Just a bit heavy on my ears though.
05/14/2022
Clab

United States
Prettiest mermaid earrings ever!
These are the best, prettiest mermaid earrings I've ever seen! They are so beautiful and I can't wait to wear these on my beach vacation this summer. The shell is gorgeous and the quality is great.. they make me feel like mermaid! :)
So beach-ready!
Are you ready for vacation? Even if I'm not on vacation, these earrings make me feel like I am! They seem like they will be heavy but they're not. I wore them all day long with no problems. A statement piece? Yes. Heavy? Naw! Get them, you won't regret it.
Perfect Beach & Summer Statement Piece
These shell earrings are a stunning edition to any beach/summer look. They're not heavy at all which surprised me because most shell jewelry I've had has been heavy. A must have for the summer time!
Gorgeous piece!!
I love these earrings so so much! They are the perfect piece for summer and such a great way to get in on the seashell trend. I also love touch of raffia, its such a great combo. These definitely will make any outfit look stunning!
Perfect for any summer looks!
These nautical shell dangling earrings are the perfect accessory to pair with any summer looks, especially with a cute floral dress or a bikini out on the beach. But the only downside to them is that they're bigger in real life and are slightly too heavy for the ears.
GORGEOUS!! Amazing summer find!
These earrings came in a little bit later than expected so that's why I took a star off but as for the quality of the earring itself, I have no complaints at all! They look really pretty and stylish on, and for the size of the piece I don't believe it's too heavy at all. Because of the color palette i've been using them incessantly since they go with everything.
Thank you for your interest in our Ettika Ambassador Program! A rep will reach out with further info once your application is reviewed and/or approved.
For any questions, please e-mail ambassador@ettika.com