This store requires javascript to be enabled for some features to work correctly.
Customer Reviews
Write a Review
Ask a Question
05/31/2022
Airie

United States
Love the style of these earrings
I love the style of these dainty drop earrings. They look elegant, classy, and trendy. They pair well with an updo or side swept hair. I can't wait to wear mine on date night.
05/30/2022
Anne M.

United States
This is me!
The simplicity of these earrings are perfect for my ear candy set! I have seven earrings in one ear, and I'm not too fond of anything overpowering my lobes. These give the perfect amount of bling a=that compliments the rest of my ear. Simple and sparkly - my type of earrings!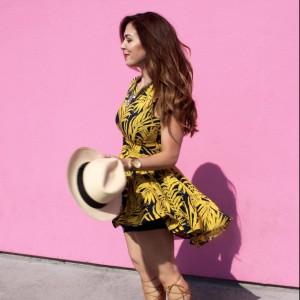 JM
05/29/2022
Jessica M.

France
Unique piece, can be worn different ways
Love these earrings. They are so dainty and I love that you can wear them several different ways, either threaded and hanging, or you can weave them through your piercings if you have multiple. The little stones have so much pretty sparkle!
05/28/2022
Julie r.

United States
05/27/2022
Katie D.

United States
Coolest earrings!
These earrings are so cool, I strung them through both my first and second earring holes and it's so cool!
05/26/2022
emma

United States
so cute and light
don't hurt my ears -- love them!
05/25/2022
Mary

United States
Dainty dangly threaders
Completely love the look of these! Only have to be careful that the chain is laying completely flat before threading - otherwise it hurts and won't go through my ear hole. Also, must tweak the chain position after inserting to make sure the jewel is facing the right direction. Otherwise love these.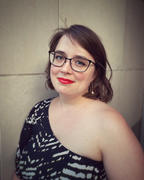 05/23/2022
Alexa

United States
So dainty and beautiful
I ordered these in Rhodium and they look so beautiful and delicate in person! These would be amazing to wear to a wedding to give a bit of a statement without being too over the top with your jewelry. They look like great quality and very light weight to wear.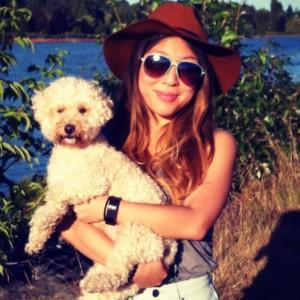 E
05/23/2022
Emma

Canada
Perfect for wedding
Wore these to a wedding and they are the perfect elegant piece to dress up any event and occasion! Great quality.
05/22/2022
Lea M.

United States
LOVE
the detail on these earrings are beautiful and so simple they go with everything! if you should get anything on Ettika it HAS to be these!!