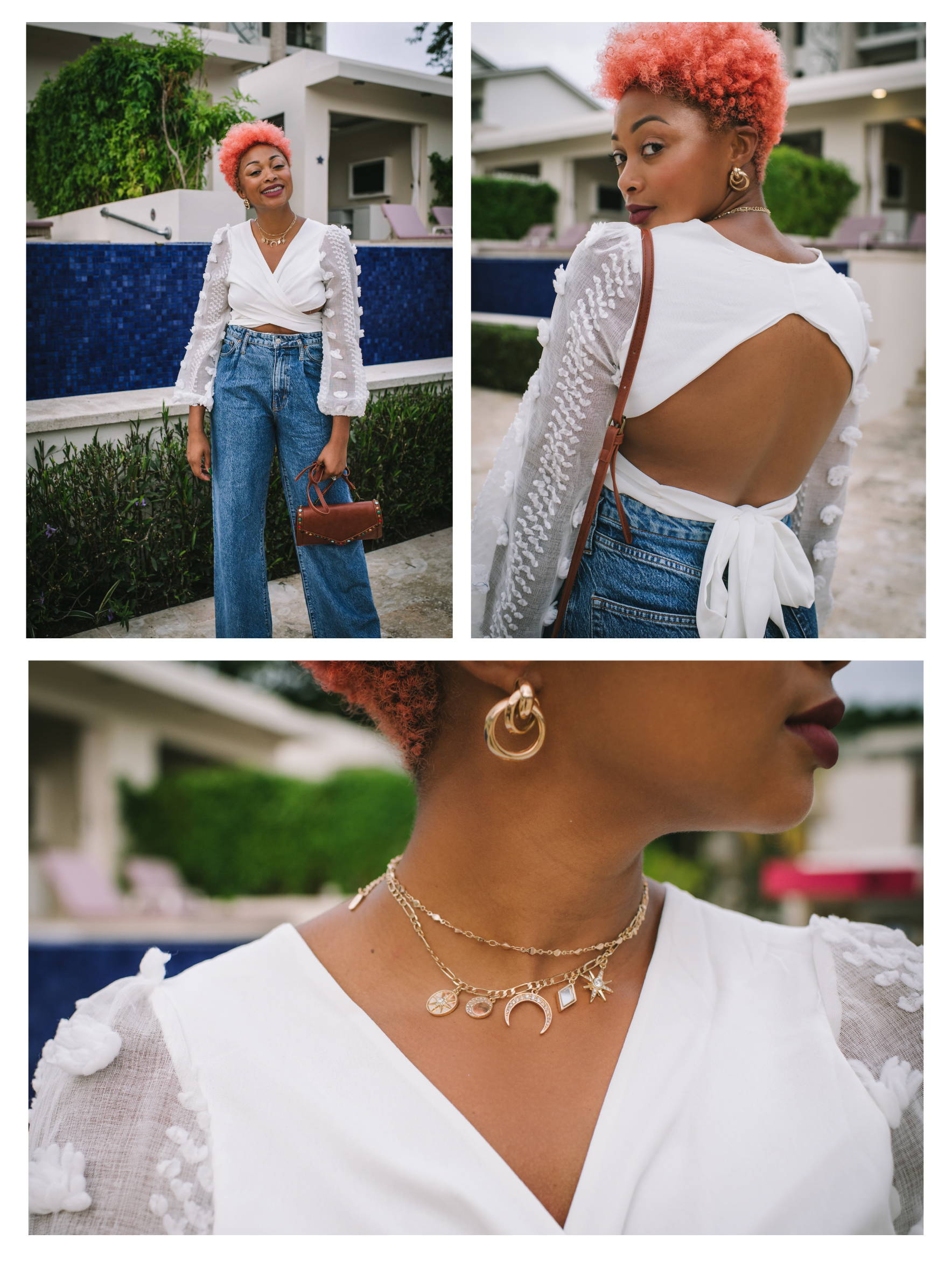 "I chose the Classic Vibes Multi Ring Stud Earring in Gold because I take them as a symbol
of my husband Keshaun and I, and our never ending love.


The First Class 18kt Gold Plated & Mirror Charm Choker is dear to me because
I am so obsessed with astrology and take high interest in the moon and stars.
It's a constant reminder of all the beautiful things in our galaxy!"

Liquid error: product form must be given a product
What would you pair these styles with?
I would wear the earrings and choker with a date night or any other elevated look.
The choker would work perfectly with a low cut blouse!
Why is Ettika a brand you love?
I love Ettika because of their versatility in jewelry styles. There's something for everyone!
I also love how eclectic their pieces are. Whether I want to be simple or make a statement,
Ettika has something just for that. It's high quality and I've had no problems with tarnishing or fading.
It's one of my favorite jewelry brands!

Thank you for your interest in our Ettika Ambassador Program! A rep will reach out with further info once your application is reviewed and/or approved.
For any questions, please e-mail ambassador@ettika.com