HOW TO WEAR YOUR ETTIKA BACK JEWELRY
Be a part of the hottest trend
Simply attach your new Ettika Back Jewelry to your garment using the spring rings at the end of each chain.
Additional jump rings have been included, which you can attach to your dress and then attach to the clasp if needed.
Should you need more support for a wider strap, add the clips provided.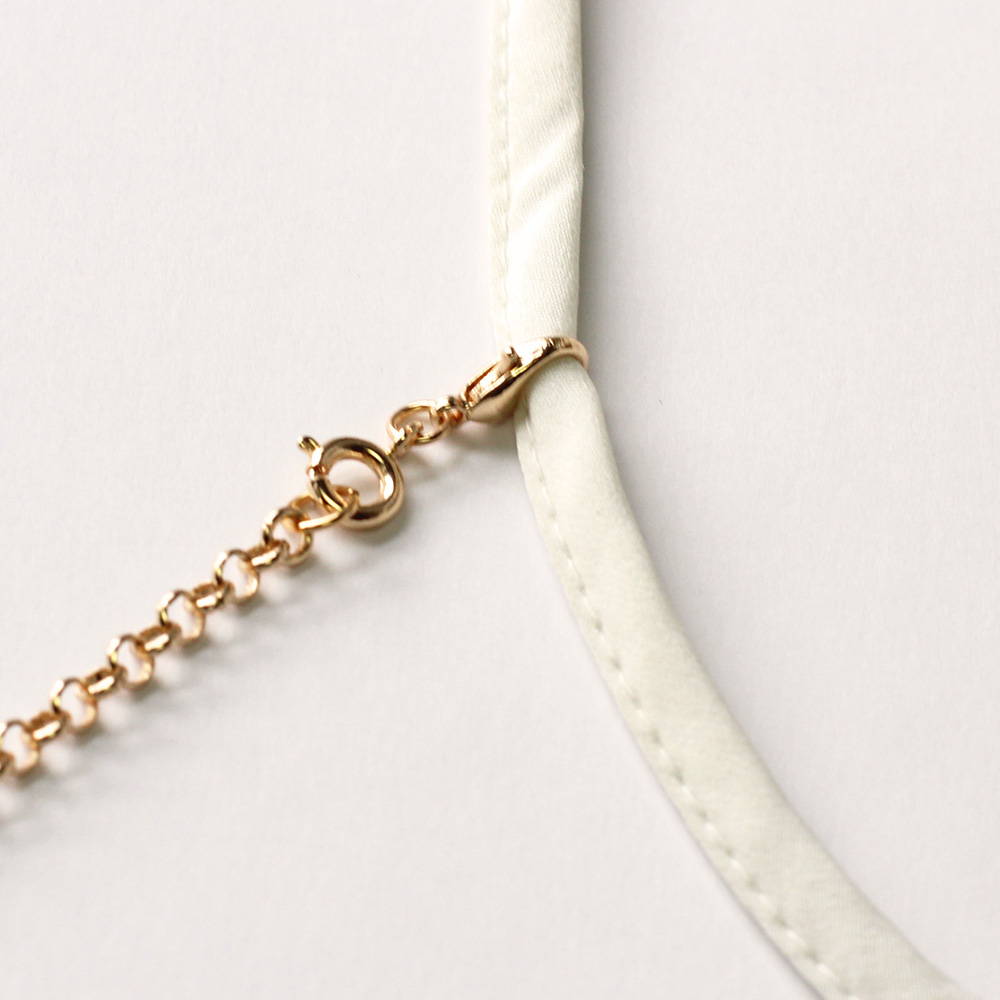 Attach your clasps to your clothing straps.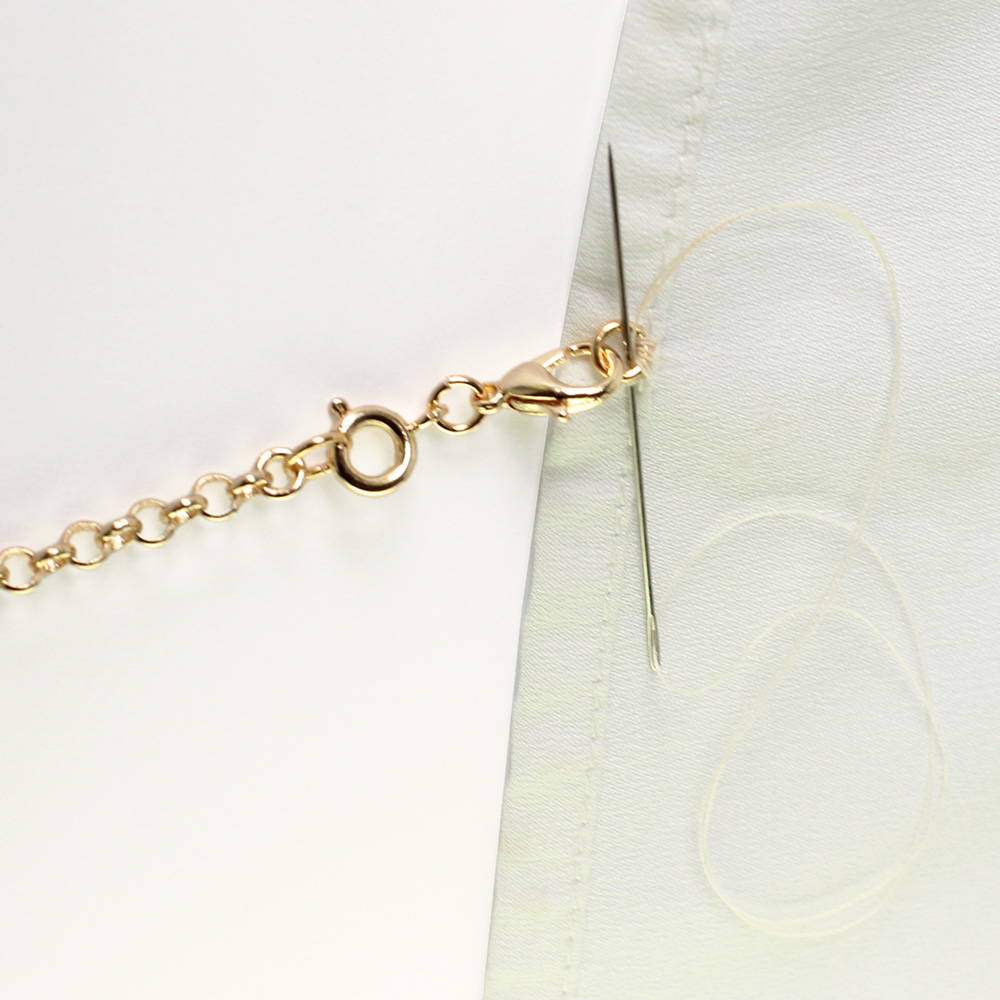 02. Sew in Option with Rings
Sew in a jump ring to your garment to easily be able to clasp in your back chain whenever you'd like.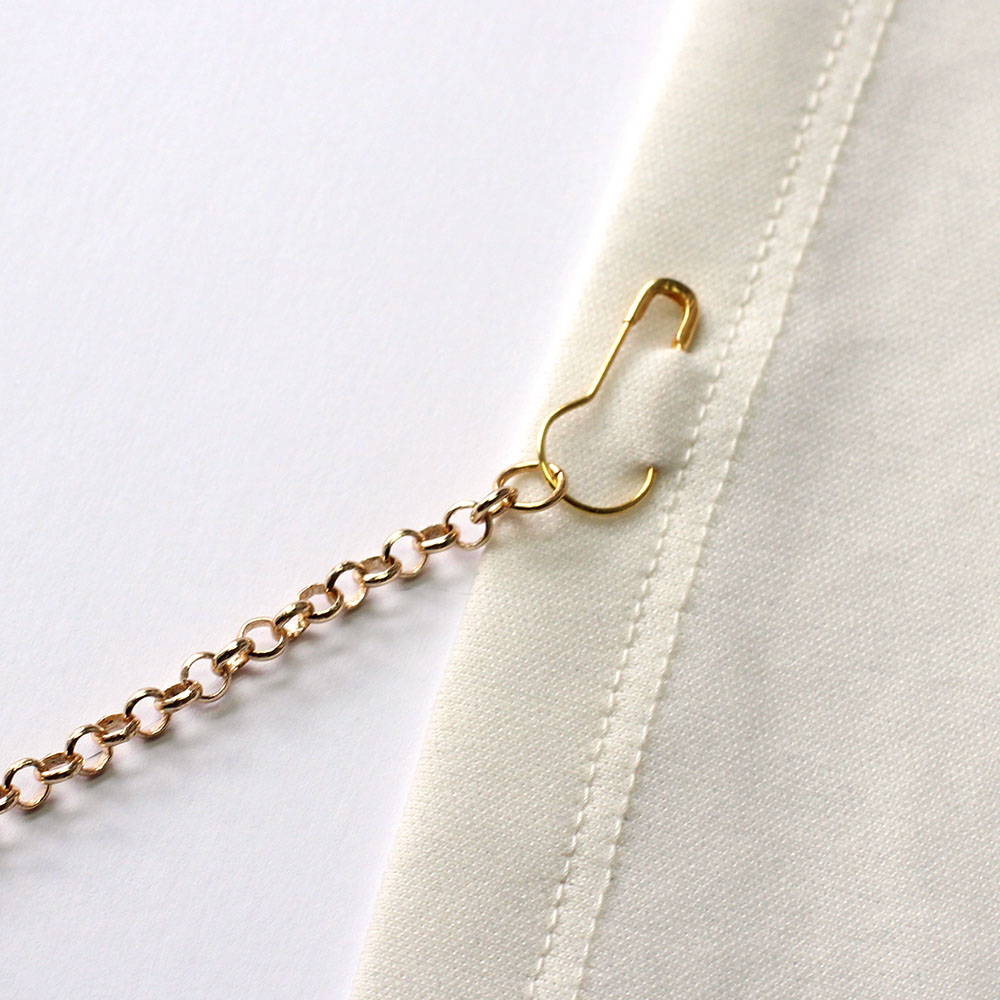 Loop the included safety pin through your back chain and pin to the underside of your garment.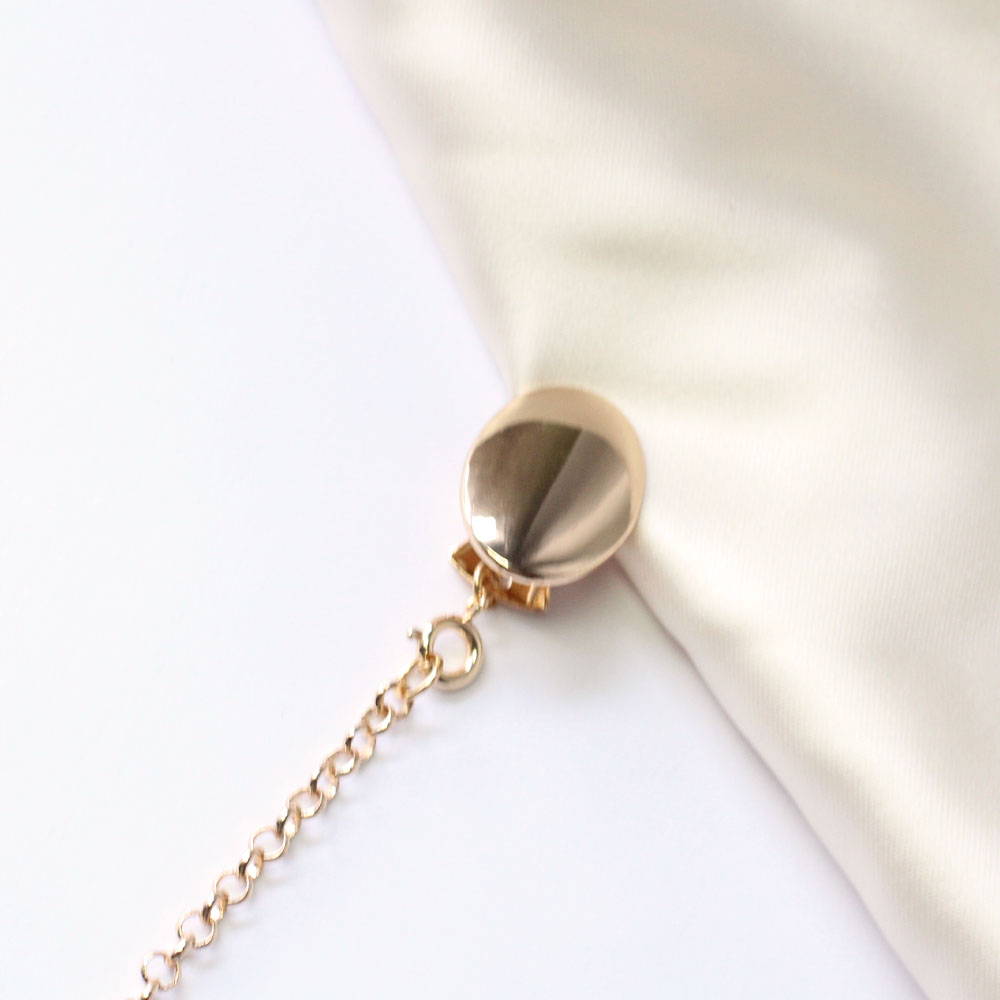 Attach the spring ring on the clothing clip to the end of your back chain and clip onto your garment.