This store requires javascript to be enabled for some features to work correctly.
FREQUENTLY ASKED QUESTIONS
Placing an order with Ettika
How can I reach someone regarding my order?
Please e-mail orders@ettika.com regarding your online order or reach us by phone: 213-817-5510. Please have either your order number or the e-mail address used to place the order ready.
What payment methods do you accept?
We accept all major credit cards, PayPal, AfterPay, Google Pay, Shop Pay, Apple Pay, Klarna and Ettika Gift Cards. For more information on using AfterPay, please click here.
Will I be charged sales tax?

Ettika Jewelry is based in Los Angeles, California. All shipments with a California address will be charged a sales tax onto your total order.
All items available for Pre Order will have their listed "Shipping Begins" date below the Pre Order button on the product page. Please note that if you have an order that contains Pre Order and non Pre Order items shipment of your in stock items will be held until your pre-order items are available for Shipping. To check current shipping date on pre order items, click on your pre order style and look at listed ship date below Pre Order button.
If you need your in stock items sooner, we recommend placing 2 separate orders.
How long until I receive my order?

We strive to ship your orders out within 24 hours of purchase. But please allow 2-3 business days in some cases including during holiday season, promotions, or sales. Once your order has shipped, you will receive a shipping notification via email with a link to track your order. Also, be sure select a delivery method that will allow your item to be delivered in a fast and timely manner.

Do you ship internationally?

Yes! We ship worldwide. Please be aware of the international delivery delays currently taking place. Once your order leaves the U.S., it may take up to 6 weeks to arrive due to COVID and other current global issues. This is out of our hands at the moment. You will be able to track your package with your shipping notification e-mail each step of the way.

What are my shipping options?

We offer shipments through UPS or United States Postal Service(USPS). You may select your shipping method at time of check out. We ship Worldwide. Please use our shipping calculator at checkout to see your shipping rate. We've made shipping affordable to our customers across the globe by calculating flat rate shipping prices for domestic and international customers. Enter your shipping info during checkout to see the options for shipping in your area. All items are shipped from our Los Angeles, California.

Returns, Exchanges, and Refunds
What is your return policy?

If you are not completely in love with your new jewelry, you can return the unworn piece back to us in it's original packaging for a full refund within 14 days from order delivery. We provide easy, hassle free returns through our return center, the best part is, the returns are free!
Click Here to access our Return Center.
Please note that all items listed at a reduced price within our Sale Collection and any items marked as Final Sale are not eligible for return.
Once the return request is processed and approved through our return center, you will receive a pre-paid label via email. Please allow up to 2 business days to approve your return. Once we receive your package back at our studio, we will issue your refund in the original amount paid back to your original method of payment.
When returning your merchandise, please pack unworn items in their original packaging.
Ettika.com Promotions, Gift Cards and Coupon Codes
How do Ettika Coupon Codes Work?

Any Ettika promotional coupon is only valid on ettika.com during the duration listed on the offer. Ettika Coupons cannot be combined or applied to past orders previous to the offer dates listed. Coupons do not cover any applicable shipping or state tax charges. If you have questions about a specific coupon code you've received, please reach out to us at info@ettika.com.

Why is my coupon code not working?

The most common reasons are that the promotional period has ended or the item you are trying to apply to coupon to has gone out of stock. Please note that all of our codes are built under PST time zone and they begin/expire under that zone. If you ever have any questions about your coupon code, please reach out to info@ettika.com and we can assist.

How do Ettika Gift Cards Work?

An Ettika Gift Card makes the perfect gift- it always fits! All gift cards are E-Gift Cards and can only be used on ettika.com (no cash value). Ettika Gift Cards can be purchased on our website HERE in various denominations. If the denomination you'd like to purchase is not listed, please e-mail orders@ettika.com and they can make one specifically for you (note: this option is not immediate and may take up to 3 business days to complete). Once purchased, your gift card will be sent to the e-mail you list on your order. You can have it sent directly to the recipient, or sent to your own e-mail to forward or print. Gift Cards are typically sent within minutes of completing checkout.
To use an Ettika Gift Card, simply input the Gift Card code into the "gift card" field during checkout. Different from our coupon codes, our Gift Cards may be used in conjunction with a coupon code and also used to cover shipping or applicable taxes.
Gift Cards are non-refundable.

More Info and How to Care for your New Jewelry
What is your jewelry made of?

Ettika is fashion jewelry made of 18k gold plating, gold tone, rose gold tone, silver tone, and rhodium plated metals including brass, zinc, and steel.
All of our jewelry is Nickel Free & Lead Free.
Our earring posts are made with Surgical Steel for sensitive ears.

How do I care for my new jewelry?

Avoid contact with water, sweat, lotions & perfumes as these can tarnish the jewelry. When you are not wearing, store in a jewelry case or soft cloth pouch to prevent damage.

Is your jewelry Nickel Free?

Yes! All of our jewelry is nickel and lead free.
How do I find my Ring Size?

Use our size chart below to decide which ring size you are. We reccomend taking a string or floss and wrapping it around the finger you'd like to wear your ring on. Then lay it flat to take the measurement and compare to our size chart.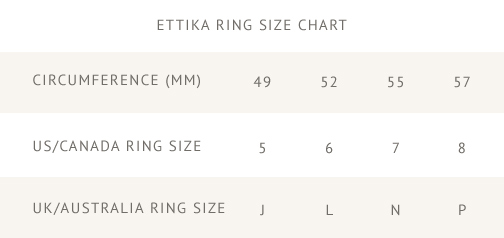 We are proud and excited to offer you another plating option on our most popular styles. We've made this luxury affordable, while not cutting quality.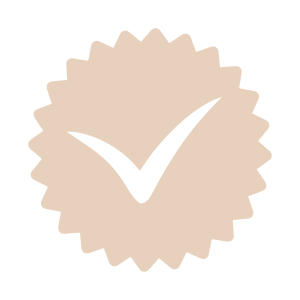 Rhodium is a precious metal that is in the family of platinum. Rhodium plating increases shine, luster and is more resistant to scratches and tarnishing over other precious metals.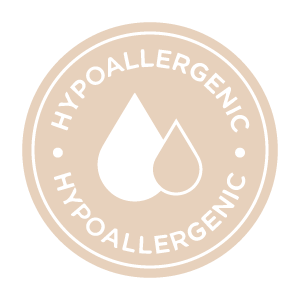 As a nickel-free metal, Rhodium plating makes your jewelry hypoallergenic!
So if you have a nickel allergy, rhodium plating is a good option for you.

How can I find a store that carries Ettika in my area?

Ettika Jewelry is sold to many retailers across the world. To ensure you receive up to date information regarding retailers that are currently carrying the line please contact us via email info@ettika.com. We will be happy to assist in finding the closest store nearest you.