This store requires javascript to be enabled for some features to work correctly.
Customer Reviews
Write a Review
Ask a Question
09/30/2022
Brittney C.

United States
My favorite sunglasses chain
This piece is such a great quality! I've never used a Sunglasses chain before this one, and I am obsessed!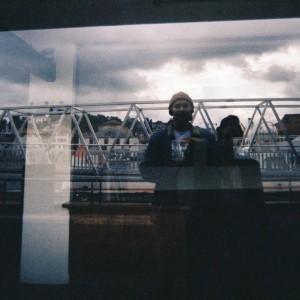 A
09/29/2022
Akihi

United States
Travel Essential
I found that this glasses chain goes with just about every pair of sunglasses I own while providing a hands-free convenience. It has been my go-to travel essential when I am out exploring a new city as I can easily take my shades on and off.
09/28/2022
Angelina M.

United States
Beautiful!
This chain is beautiful and useful! I always lose my glasses, but these help me so much while looking gorgeous. The chain doesn't tarnish and remains super gold, while the rubber band holds onto my glasses tightly so that they don't fall out! Perfect chain!
09/28/2022
Olivia J.

United States
The Perfect Chain
I've been looking for a sunglass chain for what feels like ages. I absolutely love the simplicity of this one and it feels like high quality.
09/27/2022
AIRIE

United States
Sleek & Stylish Look
I love the eyeglasses chain. They look chic and classy. They stay on the glasses and don't slip. Very functional and stylish.
09/27/2022
Mary

United States
Glasses chains back in style!
The cyclical trends of fashion are so amusing! It's great that these chains are back in style - now you can fashionably keep your glasses/sunglasses on while out and about. No more losing them off the side of a boat! It might work for wearing a mask around your neck as well.
09/26/2022
Erin

United States
Chic + functional!
This is the CUTEST. Instead of using it for sunglasses, I purchased it for my blue light glasses! It's everything. Being able to take my blue light blocking glasses on and off during the work day, not worrying about forgetting where I put them down AND now the chain + glasses double as the cutest accessory.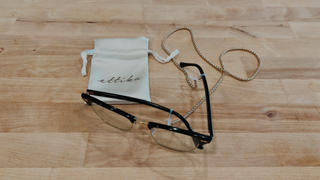 09/25/2022
Cameron M.

United States
Loveee
The perfect accessory to your sunglasses! I love wearing lots of gold jewelry so this is the perfect touch to my sunglasses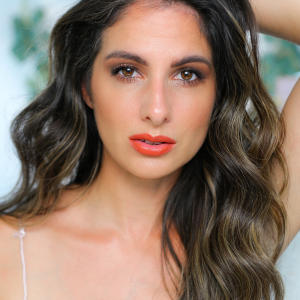 C
09/25/2022
christina

United States
Love this
I absolutely love these and always received compliments!
09/24/2022
JennShell

United States