This store requires javascript to be enabled for some features to work correctly.
Customer Reviews
Write a Review
Ask a Question
04/30/2022
Karen

United States
Such a trendy necklace
I've been wearing this necklace since I got it. Looks so cute with a white tank and a blazer!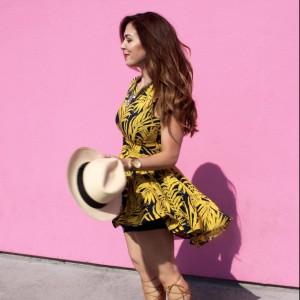 J
04/30/2022
Jessica

United States
Gorgeous, high quality piece
I love this necklace! It is such a great piece to wear alone or layered up with my other ettika pieces. Definitely feels special with the multiple charms!
04/30/2022
Kerrin

United States
Charmer
I always gravitate towards charm necklaces and this one has such a unique chain for a charm necklace. I like how the chain can be adjusted to a few different lengths so you can wear it alone or layered!
04/30/2022
Mary

United States
Beautiful Spartan necklace
My husband and I were joking how one of the medallions which features a Spartan looks very similar to the Sparty mascot for Michigan State University. Go Green!
04/28/2022
Chelsea

United States
new favorite!
the name is so fitting for this! I seriously have been wearing it everyday since I got it! It's so so soooo cute and I get so many compliments on it!
04/26/2022
Erin

United States
Versatile
So cute and loved it layered with other pieces!
04/26/2022
Cindy

United States
Chic
It's very light and easy to layer with other necklace. Perfect daily item
04/19/2022
Giselle V.

United States
Necklace
The quality of this necklace is so beautiful! i cant wait to pair it with my other Ettika products!
04/17/2022
megan

United States
LOVE
this necklace is amazing! the length is adjustable which I love and it looks exactly like the picture!
04/13/2022
Tabi

United States