This store requires javascript to be enabled for some features to work correctly.
Customer Reviews
Write a Review
Ask a Question
02/05/2023
Azanique R.

United States
love
the green earrings you never knew you needed! so pretty and actually are comfy in the ears when wearing all day. Also, surprisingly don't tarnish when wet!
02/02/2023
Schuleth

United States
Gorgeous!
I am obsessed with these earrings! Perfect for a special occasion or to wear with a cute updo! I have gotten so many compliments! The green color is gorgeous!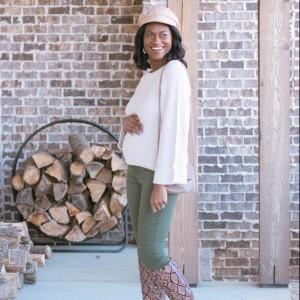 KC
01/31/2023
Kayla C.

United States
Gorgeous and Green!
These might be my new favorite pair! These earrings are stunning and vibrant! They make a great statement earring for a simple or minimalist outfit. I like to wear with a classic t-shirt, jeans, and a pair of heels.
01/31/2023
Lynn M.

United States
WOW.
Okay this is just your sign to get these earrings! The color is just amazing!!! Got 10000 compliments on it!
01/31/2023
@allingood_fashion

United States
WOW!
These earrings definitely add a wow factor to any look. Not too large overall so they can we worn with many different outfits. I love them!
01/30/2023
Dani S.

United States
Feathers take flight
I love the style of this earring. The color is so pretty in the sun. They are a little on the heavy side but not too bad. Fierce and fun.
01/30/2023
Alicia

United States
01/28/2023
Mary

United States
Hmmmm…
Not my favorite - maybe they are a bit too chunky and heavy. It would be nice if they were lighter and had more movement. The circular stone at the top isn't quite as brilliant as the rest.
01/27/2023
Tara V.

United States
01/25/2023
Janissa

United States
GORGEOUS!!!
These earrings are absolutely stunning! love the quality and I always get compliments on them!