This store requires javascript to be enabled for some features to work correctly.
Customer Reviews
Write a Review
Ask a Question
01/24/2023
Darlin G.

United States
Perfect everyday necklace
This necklace is gorgeous! I have been wearing it every day is such a perfect piece to elevate your look. The color is amazing and it adds the perfect amount of sparkles to any look.
01/23/2023
Jessica

United States
Love this necklace!
It my first time ordering from ettika and i'm in love. such great quality and looked so beautiful on my skin. highly recommend!
01/23/2023
Olivia J.

United States
Stunning!
I love this piece so much. It adds the perfect amount of sparkle to my normal plain gold layering pieces. I've reached for this necklace every day since getting it.
01/22/2023
Taylor S.

United States
01/22/2023
Ruthie

United States
Love this necklace!
So cute and perfect to stack with my other ettika necklaces! I usually don't shower in jewelry but this one has gotten wet and not tarnished at all! Great necklace
01/21/2023
Kayinfullbloom

United States
The most beautiful necklace
The green jewels are so gorgeous! I love the choker style and that you can layer different necklaces with this piece to get a more beautiful look! The quality is also really great! I can't wait to wear it again.
01/21/2023
Mary

United States
Beautiful adjustable necklace
I purchased the green version and it's more beautiful in person than online. It is on the shorter side and can be worn as a choker, but I don't really like chokers, so the extender is long enough to accommodate for most who want to wear it longer.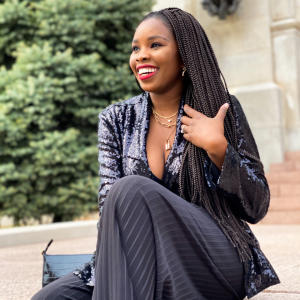 JS
01/20/2023
Joy S.

United States
Dainty and Gorgeous.
This necklace is so pretty! The minimal details makes it wearable for an everyday look and dressy for any occasion that you have. It looks stunning right of the package and crystals are perfectly placed! Would also be a perfect layering piece.
01/20/2023
Vanessa P.

United States
Not for me and this is why…
So it's absolutely pretty enough and the quality can't be denied. But for me, I find it super bothersome when necklaces like these don't have the crystals always facing up. Like I don't know why, but it does bother me when necklaces like these turn and you can't see the pretty side of the crystals all the time. I know it's a minor detail, but it's a tick that bothers me because I just want the prettiest side of the crystals always facing outward. Otherwise I feel like what's the point and considering the price point, I mean, yeah.
01/19/2023
Sara

United States
Adds some sparkle!!
I love wearing this as a choker with my other necklaces. It's so cute for layering and adds a little sparkle to your look!