This store requires javascript to be enabled for some features to work correctly.
Customer Reviews
Write a Review
Ask a Question
08/25/2022
SarahM

United States
Stunning
This necklace is so stunning. I love the layers and how it can be dressed up or down. A little bling is the perfect touch to any outfit. A must have set!
08/25/2022
Anamarie C.

United States
two pieces in one
i love this layers chain because one of the chains it comes separate and you can decide if you want to add more or wear it by it self. Definitely must have!
08/25/2022
Lexie

United States
The perfect layered necklace
I really like this layered necklace. All the chains have a different design/texture, but they all still compliment each other perfectly. The paperclip chain is separate which is nice and adds some different options for how to style it. This is definitely a piece that you could style to be super casual or dressed up.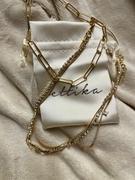 08/25/2022
Mary

United States
Great mixed chain!
If your not good at layering but want the look. This is it, great layering mixture. I add a choker to this and it's perfect!
08/25/2022
Genesis R.

United States
Layering Goddess
! I love how the link chain actually comes separately so you can easily switch up the look. Highly recommended!!!
08/22/2022
Tara

United States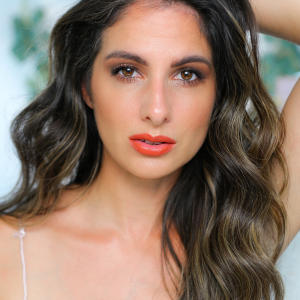 C
08/21/2022
christina

United States
Beautiful necklace
I love this necklace its so beautiful and looks amazing with dresses and more casual outfits! It has such a beautiful look on and I really love it
08/18/2022
Darlin

United States
Adorable
This necklace piece is so cute. The detail is amazing and you can wear the paper clip chain necklace separately and it looks really cute and elegant. The layering of the crystal necklace and the detail is amazing.
08/17/2022
Elaine

United States
My favorite piece
Out of my whole order, this is definitely my favorite. I like that you can separate the pieces. The set is also pretty dainty and It makes it super comfortable to wear. Sometimes I wear it to sleep because i forget.
08/16/2022
Amy C.

United States
Everything you need!!
I needed a necklace that I could dress up or down for vacation. This was the one!! And it shipped so fast. The link chain is detachable, so I wore it separately during the day for a minimalist look and the other three to dress my outfits up at night.