This store requires javascript to be enabled for some features to work correctly.
Customer Reviews
Write a Review
Ask a Question
Pearl Bracelet
Beautiful!!!!!!!!
08/21/2022
share c.

United States
pretty in pearls
Instant outfit level up! So pretty in pearls. Adorable to wear with your everyday sundress & sandals. Beautiful detailing with shiny pearls, gold and crystals. This bracelet has it all.
05/31/2022
Lauren V.

United States
OBSESSED
I love this piece! Pearls have always been a fave and the ability to adjust it makes me so happy!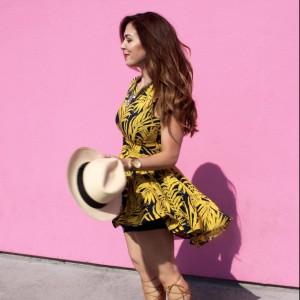 JM
05/30/2022
Jessica M.

France
So girly and pretty
Love this bracelet! It is the perfect girly piece to wear alone or stacked with my other dainty bracelets. I also am obsessed with how easy it is to get it on and off by myself. The slider closure makes it so easy to do, I wish they made more bracelets like this!
05/27/2022
rachelnk

United States
Need more of the adjustables!
Adjustable bracelets like this are my absolute favorite. So versatile and comfortable! Obsessed with the pearls on this one. So cute.
05/26/2022
Tess

United States
Love the pearls!
This bracelet is very versatile and can be worn with a casual outfit or something a little dressier. I love the sliding clasp because I can wear it as loose or tight as I want and no marks are left on my hand. This pairs really nicely with anything summery and would be excellent for a beach day!
05/25/2022
Mary

United States
Antique gold
It's a beautiful bracelet and I definitely love it, but the one I received is more of an antique gold hue.
05/25/2022
Marie

United States
Bracelet AND anklet
This bracelet is not only cute, but extremely adjustable and petite- friendly. I was able to wear it on either my wrist or my ankle, so very versatile.
05/25/2022
Tabi

United States