This store requires javascript to be enabled for some features to work correctly.
Customer Reviews
Write a Review
Ask a Question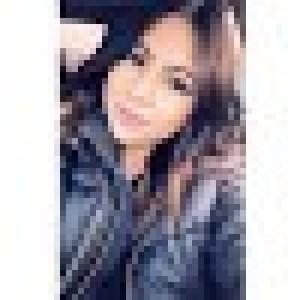 NV
11/01/2022
Nayeli V.

United States
3 piece ring set
I love these gold 3 piece ring set. They are so cute, classy and elegant. They really spice up any look!
My Favs
Of my order, these are my favorites - I love rings, and my ring size can be difficult. I love switching them out based on my mood - they are the perfect add on when I feel I can't dress up even my gym outfits I Have to wear for work every day.
10/31/2022
Mirel

United States
Fun set
This set of rings is perfect, I love the style on these rings. The fit perfectly!
10/31/2022
JLH

United States
Gold rings
You can never have enough gold rings! I wear two on one finger and love the look. Great purchase! It
10/26/2022
Tabi

United States
Pretty for everyday!
I love these rings!! I stack them with my other faves and I love wearing them everyday because they're really durable!
10/23/2022
Darlin G.

United States
Most perfect
The rings are gorgeous! The detail is perfect and they look so expensive! The sparkle is so stunning and they are perfect for the upcoming holidays parties.
10/21/2022
Lilly U.

United States
THIS SET BEATS COMPETITORS BY A LONG SHOT-- HIGH QUALITY | STUNNING DETAILS | COMFORTABLE
I ordered this ring because I needed a new set of gold rings that would match the style of my Swarovski evil eye ring (Pictured). At first I tried some cheapo rings from Amazon.com , but they all turned color after a week of wear, and had a horrible yellow-y gold color to them :( After seeing Ettika's stunning collections, rave reviews and that they used 18kt gold , I was sold. I'd rather spend a couple extra bucks for a quality piece that'll last a lifetime, without breaking the bank. Ettikas has the msot beautiful designs, no details left out. It really helps you achieve those looks you see all over your Pinterest boards. The crystals sit ontop of a glimmering gold, and the tiny elegant crystals flicker in the light. It looks SO EXPENSIVE $$$$ . The rings themselves are very comfortable to wear, they have that "soft gold" feel. Super smooth, my fingers are comfortable, and don't "catch" on knitwear/clothes. I attached photos so you can see what I'm writing about. HAPPY SHOPPING!
10/20/2022
Denisa R.

United States
Really pretty!
I really like the rings! They have really good material!
02/26/2021
Carmen

IT
Super chic!
Io ho acquistato quello centrale con i brillantini ed è davvero stupendo! Grazie a guida alle taglie sono riuscita a prendere anche la mia taglia! Senza nemmeno sbagliare!