This store requires javascript to be enabled for some features to work correctly.
Customer Reviews
Write a Review
Ask a Question
11/01/2022
airie

United States
Cute Set
This is the cutest necklace set! It is such great quality, has nice gold details, and the necklaces are individual so you can layer or wear separately. I would highly recommend this.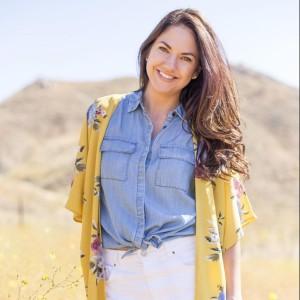 BL
10/31/2022
Brittany L.

United States
Love This Necklace Stack!
This necklace stack is so cute!! I love that it's a good amount of accessories, yes still dainty. The charms are also so cute. Just fun to add onto a casual outfit!
10/31/2022
Mirel

United States
Beautiful set
I am so happy I got this necklace set, I like that it's 3 separate necklaces, you can wear each necklace individually or stack them together.
10/31/2022
Arlene M.

United States
10/31/2022
Mary

United States
I think I like it…
This set is a little jejune, yet perfect for Valentine's Day. I'm little worried that the chains will become twisted together if I wear this set, so I might wear each necklace individually…
10/31/2022
JLH

United States
Heart Trio
Love this heart trio gold necklace! I wear casually with athletic gear and t-shirts. Great gift too!
10/31/2022
SassySouthernChic

United States
Obsessed!
This is the best necklace set! Such good quality gold details. Perfect to layer or gorgeous each one individually!
10/31/2022
Deborah l.

United States
Beautiful heart necklaces
I love the fact that they are different and different lengths so that way you can layer them however you would like to. Sometimes I only wear 2 at a time or one at a time. you can make so many different combinations from the 3 necklaces. They are beautiful and plated in 18 carat gold. I adore the heart designs.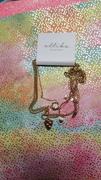 10/31/2022
Caroline M.

United States
love this
this is a great necklace set. it comes as three separate necklaces which is nice! wish this came in silver
10/30/2022
Jessie

United States